So I've been a little sneaky, I've been reading more than what I talk about on my book challenge of the month posts.
I know, whatever. I like to read. As we all know. Since we're at the halfway point for the year I thought I'd talk about all the ones I've read so far.
1. Queen of Air and Darkness by Cassandra Clare
This is the final installment in the Dark Artifices trilogy. This is the third Shadowhunter series by Cassandra Clare. I love these books. I own all of them, they have a special spot on my book shelf. The art on the covers are just so pretty they make my bookshelf look wonderful. So I can't talk a whole lot about this one since it's the last in a trilogy but I will kind of give a little back story. In these books there is a world of people and creatures that live along side us. Fairies, vampires, warlocks and demons all exists and live together on earth with mundanes, the word used for regular people. Shadowhunters are an elite people who are half human, half angel, and they protect the world from demons. The stories follow different shadowhunters and their quest to save the world. It's a lot and it's complicated so just read it. If you like fantasy, if you like teen romance you'll like these books. I will say thought that this third series was not as good the first two. She focused way too hard on the relationships between the characters for my liking. I'm more story oriented than character oriented.
2. The Last Black Unicorn by Tiffany Haddish
This. Book. Is. Hilarious. I love Tiffany Haddish. My friend, Marissa got this book for me for Christmas and it's the best. In this book Tiffany talks about her life and how she started as a comedian. She tells some pretty heartbreaking stories of things that happened in her life and how she managed to turn it all around with comedy. I loved this book and highly recommend it.
3. The Girl Who Played With Fire and The Girl Who Kicked the Hornet's Nest by Stieg Larsson
Did you know his name is pronounced like Steve Lar-soo-sun? I didn't til I Googled it. This series is great. I did a review on the first book back in January. I just had to keep going. Lisbeth Salander is the girl that all the books refer to. She's a very strange woman with some pretty impressive skills. This series is sexy too. It's a crime series that I devoured so fast. It's just so good.
4. The Mortal Instruments Series by Cassandra Clare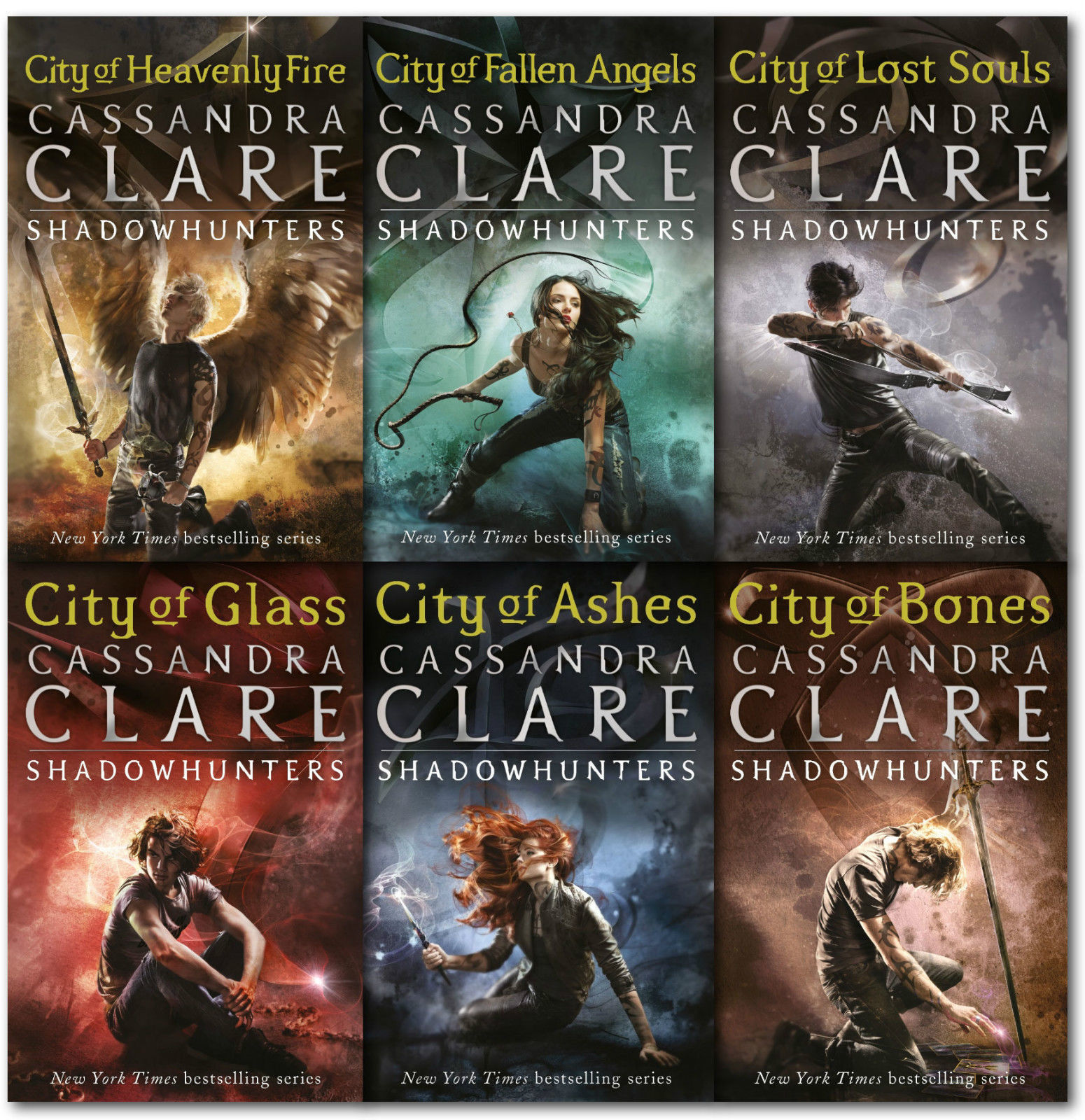 So after finishing Queen of Air and Darkness I had to go back and reread the original series. I am so glad I did. They're so good! This series has to be in my top five of favorite series.
5. Frozen Grave by Lee Weeks
Another third installment, this series follows DC Ebony Willis and her solving crimes in London. I'd say this one wasn't as good as the first two but it was still good. I plan to read the rest of the books in this series. If you like murder mystery I recommend.
6. Some Kind of Peace by Camilla Grebe and Asa Traff
If you like Swedish crime novels than this is the book for you. I thought it was okay. It wasn't my favorite. Psychologist Siri Bergman is being stalked. Someone is leaving her messages, there are footprints found in her cottage where she lives alone and one of her patients has been murdered. Who could want to cause her harm? She needs to find that out if she ever wants to live in peace again. This was just another book my mother gave me. Now I will pass it on to someone else.
7. The World of Lore: Monstrous Creatures by Aaron Mahnke
"I'm Aaron Mahnke and this is Lore." So this author has a podcast called Lore. I discovered his podcast and instantly fell in love with it. He tells weird, frightening true stories that have happened throughout history. Some stories are so crazy that you can't even begin to explain how it could have happened. In his books, there are three, he discusses stories he does in his podcast. This book is, of course, about strange creatures that have been sighted or believed in. I absolutely love his writing style. It's very easy to get drawn into his stories and I wanted to read it again immediately after finishing. I can't wait to get the other two book which cover Dreadful Places and Wicked Mortals.
8. Fighting Malevolent Spirits: A Demonologist's Darkest Encounters by Samantha E. Harris
I read this book mostly for research purposes. I'm writing a fiction book about an undercover exorcist and I need to learn as much about these kinds of things as I can for authenticity purposes. It was an interesting read. I did get some interesting pointers and I will be keeping this one on my book shelf for future reference.
9. Heir of Fire by Sarah J. Maas
I had to keep going. It was so good. I'm going to keep reading the rest. That is all.
These are the bonus books of the year so far. There will be more because I have a lot of unread books on my bookshelf and I just can't stop myself. So I'll check back at the end of the year with the rest of my bonus reads. What books have you read this year?