I have a playlist on my phone of all my favorite Christmas songs. I would definitely have to say though that Bing Crosby, in my opinion, just sounds like Christmas.
You know how there are so many themes for Christmas? I feel like there are so many different interpretations of Christmas and my favorite is retro Christmas: that 40's and 50's vibe.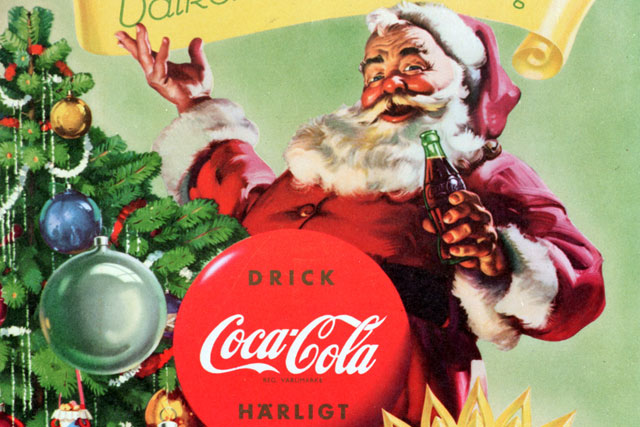 It's just so colorful and reminds me of a time when things seemed simpler. Maybe I'm delusional. Anyway, here's my list:
Little Drummer Boy-The Almost
I's Beginning to Look a Lot Like Christmas-Bing Crosby
Mele Kalikimaka-Bing Crosby and the Andrews Sisters
I Want a Hippopotamus For Christmas-Kids Now
Rockin' Around the Christmas Tree-Brenda Lee
Happy Holiday-Andy Williams
Blue Christmas- Elvis Presley
Let It Snow-Aaron Neville
Christmas Don't Be Late-Alvin and the Chipmunks
Jingle Bell Rock-Bobby Helms
The First Noel-Josh Grobin
Carol of the Bells-John Williams
We Need a Little Chritmas-Johnny Mathis
A Holly Jolly Christmas-Burt Ives
Have Yourself a Merry Little Christmas-Kenny G
The Christmas Song-Nat "King" Cole
You're a Mean One Mr. Grinch-Jim Carrey (Grinch soundtrack)
Ave Maria-Celine Dion
Feliz Navidad- Jose Feliciano
Hard Candy Christmas-Dolly Parton
Here Come Santa Claus-Elvis Presley
Sleigh Ride-The Ronettes
Santa Baby-Eartha Kitt
Frosty the Snow Man-Fiona Apple
I'll Be Home For Christmas-Nickel Creek
Rudolph the Red-Nosed Reindeer-Gene Autry
White Christmas-The Drifters
Silent Night-Frank Sinatra
O Holy Night-Celine Dion
There you go! What are your favorite versions of Christmas? What are your favorite songs?