Photo credits to Pexels.com
Fall is my favorite time of the year. I could go on and on about all the wonderful things about fall…and that's what I'm going to do!
1. Halloween!
When I was a kid, my siblings and I weren't allowed to celebrate Halloween because my parents considered it to be "the Devil's holiday." *eyeroll* We were not allowed to dress up, we weren't allowed to go trick or treating, we didn't even pass out candy. When I was 13, however, my dad changed his mind and let us start trick or treating. I was considered "too old" to trick or treat but that didn't stop me. I dressed up as a ghost and did the damn thing.
Now that I have kids I love it even more. I get so excited to dress them up and take them out. My oldest loves Halloween all year round. His favorite movie is The Nightmare Before Christmas, he calls himself the Pumpkin King. I plan to dress him up as Miguel from the movie Coco this year.
I also love the whole spooky vibe the whole month of October. I try to watch as many horror movies as I can throughout the month. I have a few that I always watch:
Halloween 1, 2, 4  & 5
Hellraiser
A Nightmare on Elm Street
Pet Semetary
The Thing
Fright Night
I have a few that I haven't seen yet that I want to watch this year:
Psycho
Rosemary's Baby
A Quiet Place
Get Out
Hereditary
I'll get a list/plan figured out soon. I love all the spooky decorations and all the special episodes on TV and of course the candy.
2. My birthday!
The week after Halloween is my birthday. I love when it starts to get cool outside because it means my birthday is coming. I will be 28 this year, which is pretty crazy to me. I will be in my thirties in just two short years. I remember when my parents were in their thirties and thinking they had it all figured out and they were so mature. (Little did I know…)
I think this year will be the first year though that I'm not super excited for my birthday. I mean I'm happy to still be alive and to be celebrating another trip around the sun but it's becoming less of a big deal to me. I think it's a good thing. Usually I want to do something big and fun for my birthday but I think this year I just want to chill out and hang out with my family.
3. Thanksgiving!
Photo credits go to Pexels.com
I dream about Thanksgiving dinner many times throughout the year. It's just a great day to hang out with family and fill your gut. It's also a great day to remind yourself and others around you that there is a lot to be thankful for. We do turn on the Macy's Thanksgiving Day Parade and we watch Planes, Trains and Automobiles.
4. CHRISTMAS!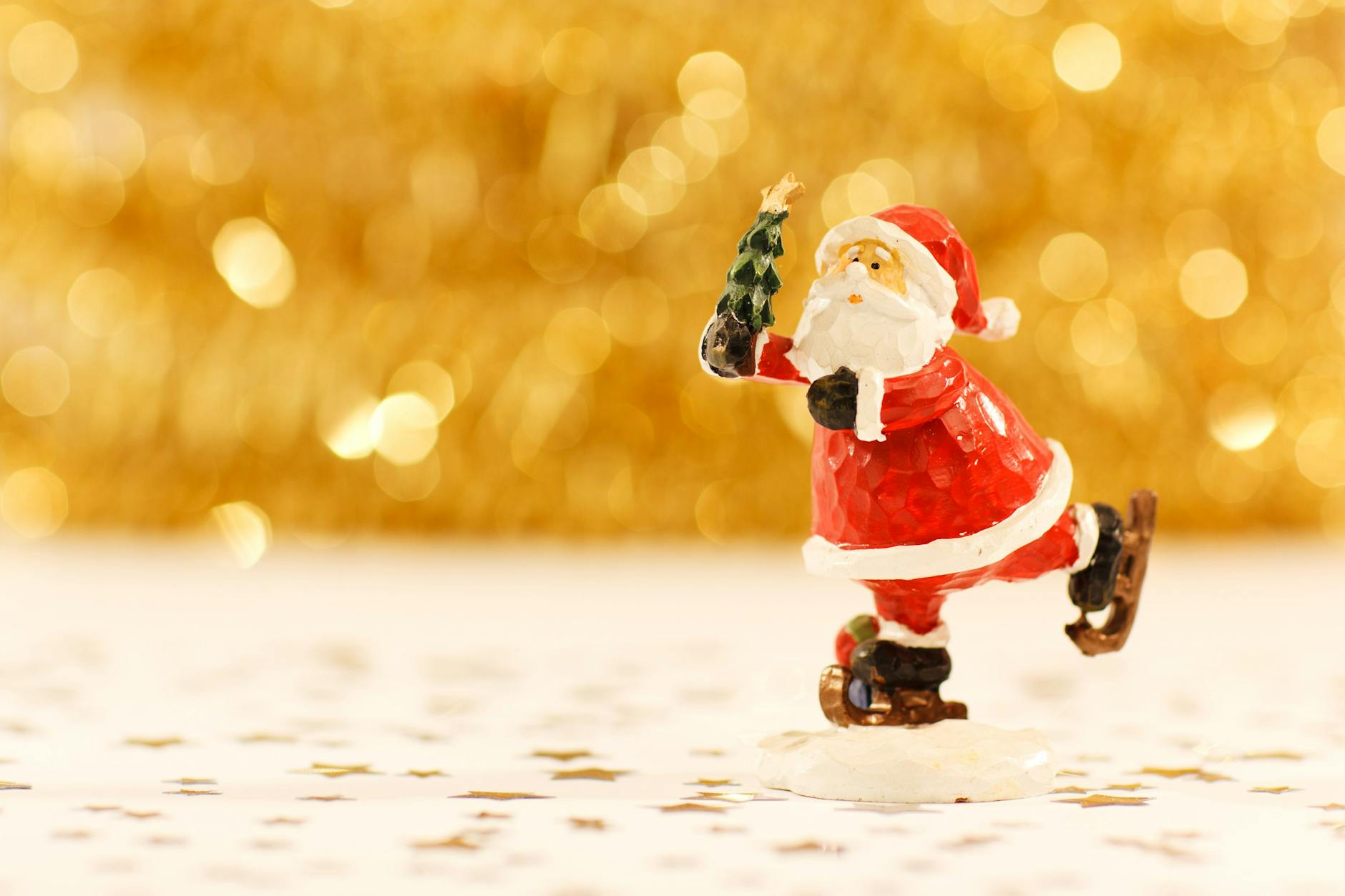 I think it's safe to say that the vast majority of people, who celebrate Christmas, get excited for Christmas. It's just a really generous time of year. I already have almost all my Christmas presents bought already. I didn't play around this year. I wanted to be able to get something for each of my nieces and nephews this year so I started back in January and just got them one at a time as I could. Spreading it out really made it possible. I have 11 nieces and nephews so I had to start early. I don't know what I'm going to get my boys yet but the hubs and I will figure it out. I also really love Christmas music. It just makes things seem even more special.
5. New Year!
The new year is always bitter sweet because Christmas is over and a whole new year is rolling in and there isn't much fun until Spring comes. I like the cold more than I like the heat so I don't mind winter, it's just sad that all those festivities are over. There is something cool about a new year though, it gives you the feeling that the new year could be the start of something better for you. It brings hope and a new perspective on life.
You can't beat fall though. The air is so cool and crisp, the colors are deep and warm, the clothes are soft and comfy. It's honestly the best time of the year.
Do you love fall as much as I do? What is your favorite thing about fall?