Music is a great tool for inspiration, and I listen to all kinds of music. When I was 11 I started teaching myself how to play guitar. I never got very good at it but it opened a new door to creativity for me. I wrote a couple of songs but thank goodness those are lost forever. I was never good at poetry. My favorite kinds of songs are the ones that motivate, tell a story and have strong imagery. I have taken a lot of inspiration from musicians and their songs and I thought I'd tell you about them.
Top favorite musicians that inspire me to write:
Chris Thile
The man is a musical genius. He's so amazingly talented, he's my number 1 favorite musician in the world. He's been involved in numerous projects and has recorded many solo albums as well. My favorite of his works is with the bands Nickel Creek and Punch Brothers. I've seen him live a couple of times and he doesn't disappoint. His son is also the same age as my oldest son. I wish they could be best friends. His style of music is considered Bluegrass, Progressive Bluegrass and folk.
Patty Griffin
This woman has so much soul in her voice. I love her music because she sings about real stuff. She makes you feel things with her songs. My favorite album of hers is Living With Ghosts. She's so powerful in her deliverance of every song and I love her acoustic, folky vibe.
Fleetwood Mac
This band is timeless. The mellowness of this band is so relaxing and I love the feeling of calm their songs bring. I have a character who I've named Rhiannon, after their song. They need no further explanation.
Florence + the Machine
This woman's voice is AMAZING. If you haven't listened to their songs you need to. They literally can do no wrong. This duo is out of London and they are considered an indie rock band. There's nothing like them in the world. Their songs are so well written and the music is electrifying. Their songs have great imagery aspects.
Gillian Welch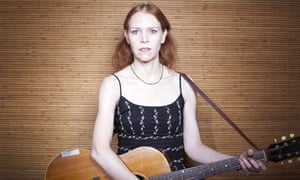 By now I'm sure you've noticed the theme. I enjoy singer/songwriters. Gillian Welch is simplistic in her style and she usually performs with a partner named David Rawlings. Their latest album The Harrow and the Harvest is superb, but Hell Among the Yearlings is my favorite. I like her music because a lot of her songs tell a story and they have dark elements to them. Her style of music is considered Americana, Bluegrass, Country and Appalachian.
Julien Baker
Another singer/songwriter. Julien is a little different, though. Julien Baker sings from the heart. Her songs are very raw and emotional. They touch on the darker parts of human existence and inspire me to look inward. She's very moving.
The Avett Brothers
I love this band because they have such beautifully written songs. They are a folk rock band with Bluegrass, Country, pop, rock, indie rock and honky tonk elements. Their songs are pure poetry. I've seen them many times in concert, I try to see them every time they come to Oklahoma. Their music just speaks to my soul and it's no coincidence that they came into my life when my husband and bestie, Isabella did. They are just a big part of my life now.
Top songs that have given me inspiration:
Songs that tell a story:
Another New World-Punch Brothers
The Ballad of Love and Hate-The Avett Brothers
Mississippi-The Secret Sisters
Jacob's Dream-Alison Krauss
House Carpenter-Nickel Creek
Another New World tells the story of a man who gives every last bit of what he has to go on one last voyage. He goes as far as he can, sacrificing his crew and his beloved Annabel Lee and in the end wonders if it was all worth it. The Ballad of Love and Hate tells the story of Love and Hate and their tumultuous relationship but Love always wins. Mississippi is a story about an abusive father who cannot let his daughter go. She tries to escape to Mississippi with a man who plans to marry her but her father figures out their plan and tries to stop them. Jacob's Dream is the story of two young brothers who decide to follow their father into the woods but end up getting lost only to be found too late. Their parents and neighbors search everywhere, but cannot find them. It isn't until the father has a dream that leads him to his boys. House Carpenter is the story of a woman who was left by her true love and so marries a house carpenter and has a child with him. Her true love returns, sad that she has moved on and implores her to come away with him and leave her house carpenter. She agrees and leaves her child with its father only to regret her decision but never gets a chance to fix it because she dies.
2. Songs that get me pumped:
Get Up Offa That Thing-James Brown
Work B**ch-Britney Spears
What You Waiting For?-Gwen Stefani
Dirty Work-Haelstorm
Run the World (Girls)-Beyonce'
3. Songs with dark images:
In the Cold, Cold Night-The White Stripes "I see you walking by my front door
I hear the creaking of the kitchen floor
I don't care what other people say
I'm going to love you, anyway
Come to me again in the cold, cold night"
Dark Turn of Mind-Gillian Welch "Now I see the bones in the river
And I feel the wind through the pine
And I hear the shadows a-calling
To a girl with a dark turn of mind"
Swept Away-Flyleaf "Your clothes are smooth and spotless
The air is putrid sewage downwind of
Your pressed church clothes
Your eyes are black and empty
Your deeds are just for showing how
Big and bright your fake smile glows
I see you moving and their getting scared
Their eyes are focusing on something else"
Seven Devils-Florence + the Machine "Holy water cannot help you now

See I've had to burn your kingdom down
And no rivers and no lakes can put the fire out
I'm gonna raise the stakes, I'm gonna smoke you out

Seven devils all around you
Seven devils in my house
See they were there when I woke up this morning
I'll be dead before the day is done"

Welcome Home-Coheed and Cambria "You could have been all I wanted
But you weren't honest Now get in the ground"
Caleb Meyer-Gillian Welch "Then Caleb threw that bottle down
And grabbed me by my hair…He threw me on the needle bed
Across my dress he lay
He held my hands above my head
And I commenced to pray…Then feelin' with my fingertips
The bottle neck I found. I drew that glass across his neck
As fine as any blade
And I felt his blood run fast and hot
Around me where I lay"


4. Songs that touch the heart:
Poor Man's House-Patty Griffin "That's the poor man's house

Those kids are living in a poor man's house
They walk to school with the soles of their shoes worn out
And come home in the evening to the poor man's house"

Even-Julien Baker "'Cause all you ever say is
"What's the point; is anybody there to help me now"
It's not that I think I'm good
I know that I'm evil
I guess I was trying to even it out"
Piece by Piece-Kelly Clarkson "And all of your words fall flat
I made something of myself and now you wanna come back
But your love, it isn't free, it has to be earned
Back then I didn't have anything you needed so I was worthless…Piece by piece I fell far from the tree
I will never leave her like you left me
And she will never have to wonder her worth
Because unlike you I'm going to put her first."
Winter in My Heart-The Avett Brothers "It must be winter in my heart

There's nothing warm in there at all
I miss the summer and the spring
The floating, yellow leaves of fall…They say flowers bloom in spring
Red and golden, blue and pink
They say seasons turn in time
Theirs our changing, why won't mine?"

That Wasn't Me-Brandi Carlile "When you're lost you will toss every lucky coin you'll ever trust And you'll hide from your god like he never turns his back on us And you'll fall all the way to the bottom and land on your own knife

And you'll learn who you are even if it doesn't take your life"
5. Others…
Rhiannon-Fleetwood Mac
Sunshine On My Shoulders-John Denver
Tva Konungabarn-Myrkur
Robin and Marion-Nickel Creek
Dirty Paws-Of Monsters and Men
The Lighthouse's Tale-Nickel Creek
Fancy-Reba McEntire
Tennessee River Runs Low-The Secret Sisters
Tribute-Tenacious D
Revelry-Kings of Leon
There are so many more songs but I hope you check these out and enjoy them. Maybe they'll inspire you as well. What are some of your favorite songs? Which songs motivate you in your life?